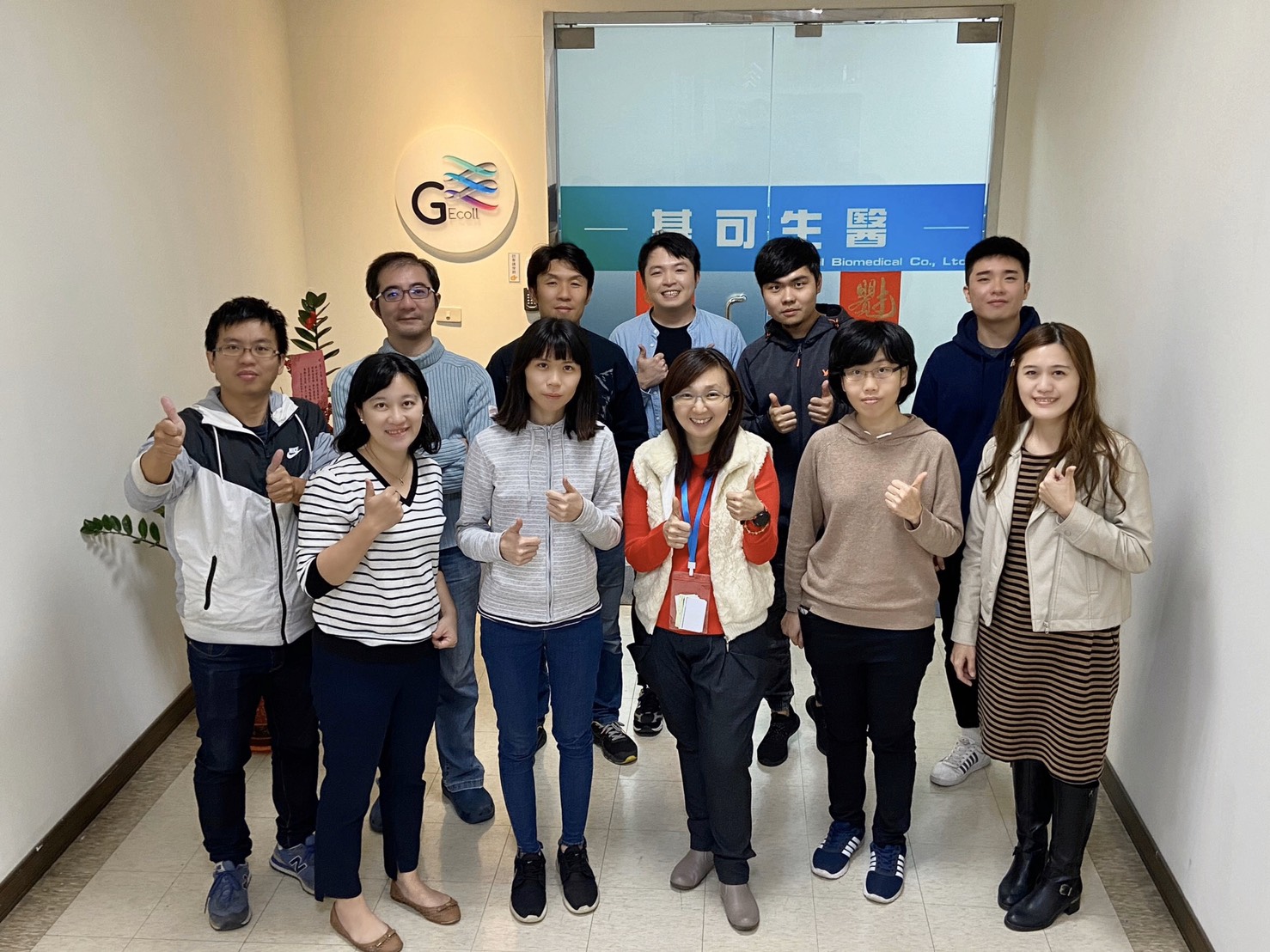 GEcoll Biomedical is the first gene editing application company in Taiwan with the frontier technology "Large-Segment gene editing, LS-Gene Editing". Combining LS-Gene Editing with synthetic biology, GEcoll aims to produce safe and non-allergic biomaterials suitable for tissue repairing and regeneration. LS-Gene Editing can be applied on various biological platforms such as animals, plants and microorganisms to produce a variety of humanized biological materials for clinical, aesthetic as well as regenerative medicine.

Gene editing technology, likes Microsoft "Word", which allows scientists to freely edit genes – inserting, deleting, revising and replacing DNA in plants, animals and even humans. It is a revolutionary invention. GEcoll's LS-Gene Editing can simultaneously manipulate 3-10 times size of a target gene comparing with the existing gene editing technology. With LS-Gene Editing, GEcoll can speed-up R&D processes and precisely produce macromolecular proteins, overcoming the hurdle of mass production of large proteins. LS-Gene Editing can be applied to many fields such as clinical/basic medicine, agriculture and environmental protection. 

GEcoll Biomedical aims at the demand of high-value biological raw materials. We currently develop three pipelines: rice system for humanized Elastin, poultry system for humanized growth factor and specific-pathogen-free (SPF) rat for humanized collagen. Our humanized materials can be applied to thousands fields including R&D of pharmaceuticals , medical devices and skin care products.
 
GEcoll Biomedical also provides services of disease animal models, gene editing consulting to meet the needs from industry and academic in Asian regions. We are actively seeking international strategic partners to jointly develop downstream products like dermal filler and bone graft. With high-value biomaterial and international channel, GEcoll will create win-win situation with valuable partners.