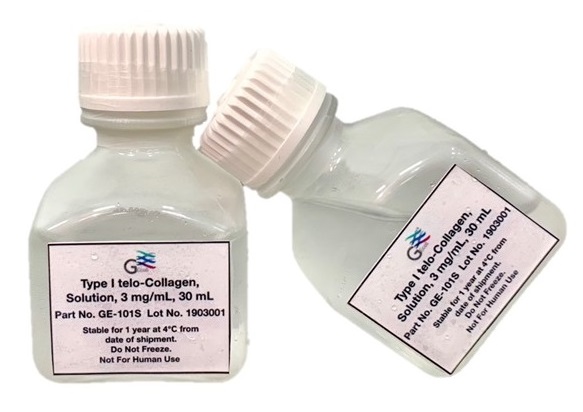 With the concept of synthetic biology, GEcoll developed the first product, recombinant human collagen type I (rhCollagen I). Considering the advantages of specific-pathogen-free breeding control, efficiency of both protein extraction and mass production, laboratory grade SD rat is selected as the platform to produce rhCollagen I. To ensure the cleanliness and reliability of subsequent extraction processes of raw materials, the rat platform must be specific pathogen-free (SPF) and bred in certified environment.
The production of SPF animal requires a complete isolation system to control the environmental factors including temperature, relative humidity, number of ventilation cycles, airflow velocity, air pressure, dust, number of bacteria, odor, lighting and noise to meet their corresponding standards. In order to meet these standards, the quality of animal sources must be controlled, and the management of breeding facilities is very strict. The following procedures are strictly demanded for breeding house management:

a. Perform disinfection procedure when animals are moved in.
b. Sterilization and disinfection of feed, drinking water and utensils must be performed and controlled.
c. Positive air pressure should be added to breeding rooms, and high-performance filters should be installed to purify air.
d. The access of personnel must be control and a standard bathing and sterile coating must be performed.
e. Clean the breeding room daily.
f. Establish a monitoring system of animals as a regular basis.

The breeding and production of SPF animal are a knowledge- and technology-intensive industry while GEcoll is very experienced in the management of SPF animal and take this knowledge and experience as the know-how.